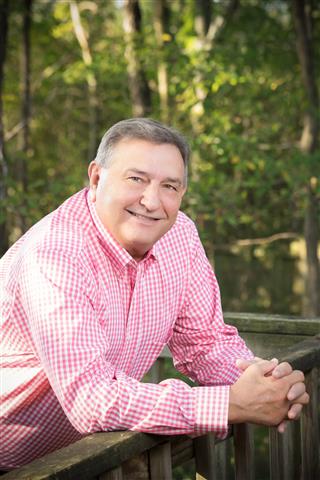 Born in Hardin County in 1950 and growing up in the real estate business with his Dad, the late Warren Austin, helped Ben make his mark in the housing business. He is the only Broker in Savannah to hold the GRI Designation (Gradate of Realtor Institute). His experience goes without saying with over 1 home sold per week for the last 28 years (1700 Homes SOLD).
New Construction: Holding a license in Residential and Light Commercial from the State of Tennessee has given him the additional training to construct over 300 homes and businesses throughout the county.
Developer: Being an avid investor has allowed Ben to develop over a dozen subdivisions throughout his career.
Foreclosed Properties: In the last 15 years foreclosed properties have been a specialty for Ben. 35 Asset Companies such as Freddie Mac (Homesteps), Countrywide, Ameriquest, Prudential and Centex to name a few put their trust in Ben to handle the excess inventory in Tennessee, Mississippi & Alabama. His experience is second to none in preparing BPO's & REO's.
Financing: Throughout the area he is well known in the banking business to do the impossible when difficult financing is needed for a home. Closely working with over 10 out of town mortgage companies and virtually all the local lending institutions, he is constantly educating himself in lending to be #1 in this field.
Alabama & Mississippi: Living geographically on the border of 3 states Ben has taken advantage of this luxury and obtained his Alabama & Mississippi Broker's License. This has increased his business and exposure in professionalism in this Southern Region.
Please feel free to contact him at the office or email him at austinre@bellsouth.net.
---
Jamie has been in the real estate business since 2005.
He was born and raised in Wayne County. He grew up behind the counter of his parent's gun and jewelry store. He moved to Olive Hill in 2001 where he met his bride. He married Carol Ann Alexander in 2005. They now have two beautiful red-headed girls, Haley & Libby, and they reside in Burnt Church.
Jamie is eager to assist you with all of your real estate needs. Give him a call today at 731-412-7530 or email him at jamie_listings@yahoo.com.
---
Jessica has been with our company for the past 3 years, serving as Office Assistant. She and her husband, Derek, are also small business owners in Savannah. They strive to support other small businesses in the community.
Personableness is very important to Jessica when it comes to her clients and she tries to focus on their needs. She is very passionate about working with clients and adding some of her creativity to the market. Jessica wants to make your priorities, her priorities!
Whether this is your first home or your fifth, let her take some of the stress out of the real estate process. Maybe you need help finding the perfect place for your business, whether it be a new business or a growing business. As a business owner, she knows how important it is to find the right location.
When Jessica is not working she loves to spend time with her husband, son, and two Miniature Schnauzers. Give Jessica a call today and let her dive head first into your real estate needs! Feel free to call her on her cell at (731) 607-7406. You can also email her at jessicapinkstaff_re@outlook.com.
---
Katie Hughes, Affiliate Broker
Katie has been involved with the real estate business for almost 18 years, serving in a variety of areas for List 4 Less and as Assistant to Ben Austin. She is excited about this new journey and looks forward to assisting her clients in finding the perfect home or selling their current home.
Katie was born and raised in Hardin County. She graduated with Honors from Hardin County High School. She received a Microcomputer Support Specialist Diploma from TTC and is also Certified through Microsoft. Katie takes every opportunity to further her education.
Katie enjoys spending time with her husband and 5 children. When she is not working, you can find her at a multitude of sporting events supporting her active children, enjoying the outdoors with her family, or spending time with their family pet.
Contact Katie for all your real estate needs. After almost 18 years in the real estate business…Katie Knows Real Estate. She can be reached at the office at (731) 925-4245, her cell (731) 607-4744, or by email at katieknowsrealestate@outlook.com. Katie is excited to be a part of making your home ownership dreams a reality!